Hogs Breath (Cairns)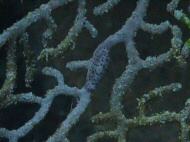 I think this is a Sea Slug.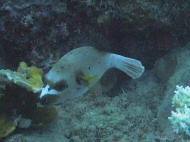 This is a Blackspot Puffer Fish.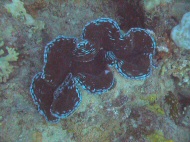 Clams are a lot bigger than people think, but there are plenty of pictures elsewhere on this site that give an idea of how big they get.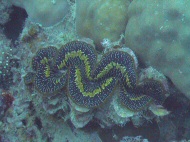 Another clam, this one with different colorations.
Split Bommie (Cairns)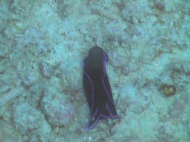 (I'm guessing) a Sea Slug.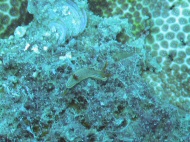 A very cool looking Nudibranc.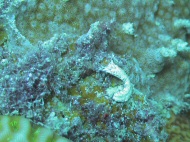 Another Sea Slug - a lot of them on this dive.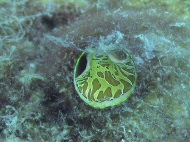 I'm not sure what this is - Paul told me, but I think it's a kind of tube worm.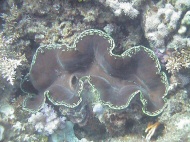 Clams: Big, don't move. Good subjects for still shots.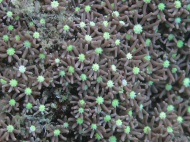 I think this is some kind of anemonie.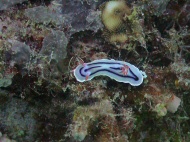 Another nudibranc. Someday I'll have to get a creature ID book for the Pacific, or try to match up a Caribbean type with the Pacific pictures I have.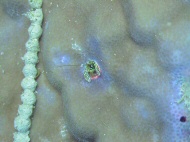 I think this is a crab. He's quite small; I'm surprised the picture came out as well as it did. I'd almost guess it was some kind of "blenny crab," the way he's looking out of his hole.