Theo's Wreck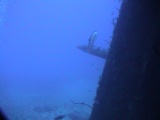 I don't know which one of us is misoriented, the fish or me. Looks like a jack of some sort.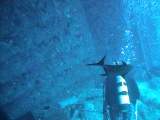 The cargo hold of the wreck, unusually lighted well.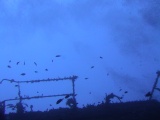 I'm thinking we had a bit of overcast, because normally I would have taken this picture with the sun in it.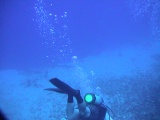 You can make out that line where the sand stops - from what I understand, beyond that it's 2000 feet straight down. Again, I haven't checked that for myself. Don't plan to!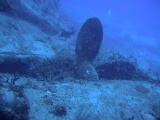 Theo's Prop. Digital photography (at least with my camera and housing) has it's issues, but it does make it easier to get exactly what you want in the frame.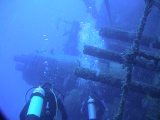 The smokestack of the wreck. Remember, Theo's lays on it's side.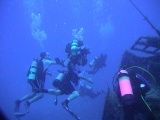 It's a big ocean and a big wreck ... you'd think things like this wouldn't happen.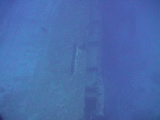 Looking down at the side of the wreck, probably during ascent.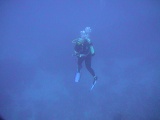 My sister, probably running "tail guard" as we make our ascent.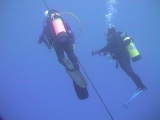 Fred and Maevan during the ascent.
Papa Doc's/Badger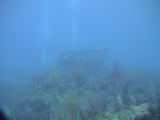 A shot of the sunk tug in the distance.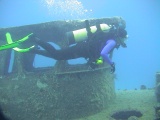 Someone I don't know swimming by the tug.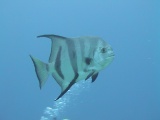 Spadefish aren't uncommon in the area.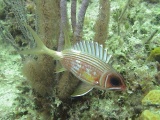 These guys are usually night hunters, and usually during the day you find them hiding out underneath coral. Unlike this one.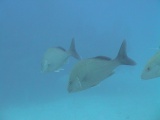 Some Snapper.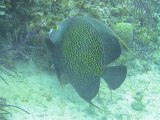 A French Angelfish having some lunch.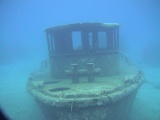 The tug again.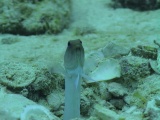 A Jawfish I think. Peekaboo!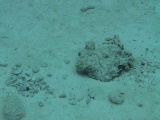 A couple of Jawfish ... usually you find them in neighborhoods like this.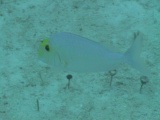 I'm guessing this is a Porgy of some kind.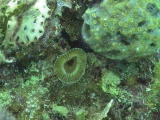 Without a better shot I can only guess that this is a Ruffled Feather Duster.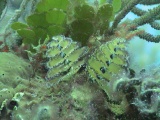 A pretty good shot of a Christmas Tree Worm.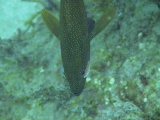 A parasitic Isopod on a Coney.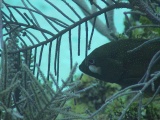 Another shot of that parasitic Isopod on the Coney. Not terminal, but probably very uncomfortable.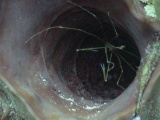 Not my best Arrow Crab shot, but one of his blue claws is clearly visible.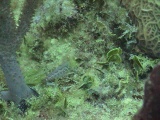 A Diamond Blenny, I think. He's kinda blurry, sorry.