Chankanaab Pinnacles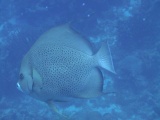 A Gray Angelfish. Usually easy to get a shot of.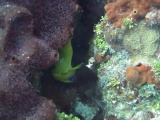 Rock Beauties seem to be a bit more skittish.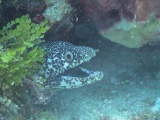 Spotted Moray.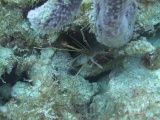 Arrow Crab.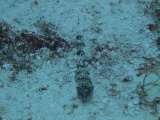 Lizard Fish.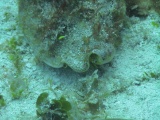 Conch. Wierd looking creatures - it's easier not to think of what they look like when eating conch.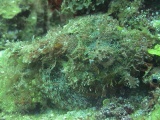 Scorpionfish.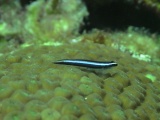 A neon goby. Don't know if they clean - I'm guessing they do, particularly considering where this one is.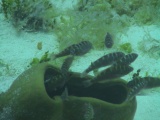 This school of fish looked wierd hiding where they were.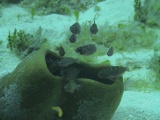 It seems I've been spotted.
C-53
Here's the front of the wreck.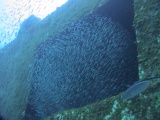 These silversides looked cool and it was wierd the way they'd congregate at the windows.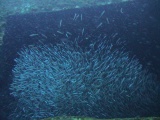 Here's a better view of the group of them.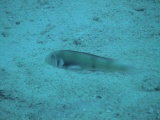 Razorfish were kind of funny because if you got too close they'd dive into the sand.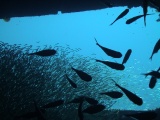 From inside the wreck, here's what it looks like looking out a group of silversides.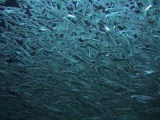 I was probably swimming through them when I took this.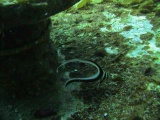 And of course, any time I see one, I have to take a picture of Juvenile Drum.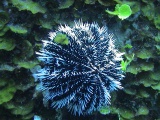 According to the Reef Creatures book, this is a West Indian Sea Egg.
Las Palmas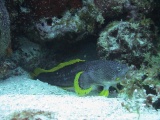 It's rare to see Splendid Toadfish out and about like this. He's not too far away from his hole but he was looking for food, I guess ...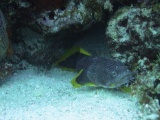 Here's another shot of him ...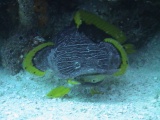 And here he is munching on a filefish.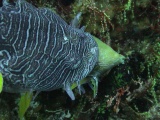 Such is life in the sea ...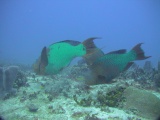 Some very large Rainbo Parrotfish.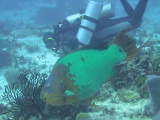 To show you how big they were, here's Roberto next to one.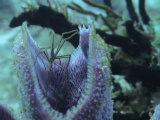 Here's an arrow crab seemingly posing for a picture.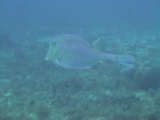 Cowfish are hard to get close to, in my experience.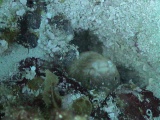 Not sure what kind of (out of focus) eel this is. It's also upside down I think!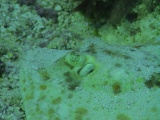 A closeup of the eyes of a Yellow Ray.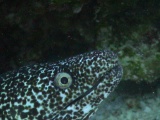 And the head of a Spotted Eel.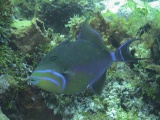 I think this is a Queen Triggerfish. I didn't have my ID book handy when I named the photo.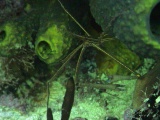 Another arrow crab.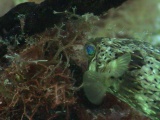 Trying to get some detail of the eyes of this Balloon Fish. They have algae flecks in them that look amazing.