Iro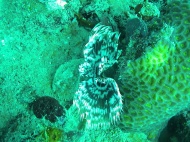 This is a Featherduster, a type of worm.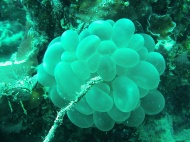 If memory serves, this is called Bubble Coral.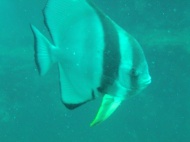 My Sister ID'd this for me as an "Indo-Pacific Batfish, or a Pacific Batfish". It kind of resembles a Spade Fish to me. They actually have been spotted (by my Sister no less) in the Atlantic - she saw one in the Keys.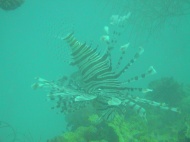 This Lion Fish staked out his spot on the Iro and refused to do more than rotate around. He wasn't leaving at all.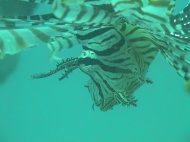 So it wasn't hard to get a really nice photo of him. Unfortunately, the color at depth doesn't show how red he really was.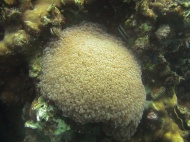 Some more of the (I think) Bubble Coral.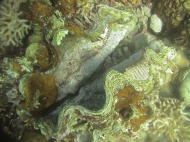 This is the remains of a clam.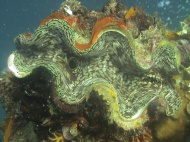 This live one was right next to the dead one.
Mandarin Fish Lake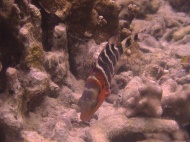 Not sure what type of fish this is but he's got nice coloring.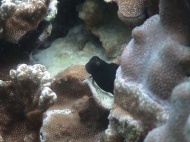 This blenny wasn't very cooperative. I was lucky to get this shot.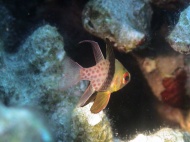 There were a lot of these guys around.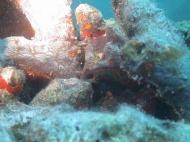 Of the stills of Mandarin Fish I took, this is the best one. I think I got better video; but considering that my camera started fogging on this dive, this may just be it for Mandarin Fish detail.