Canyon (San Benedicto)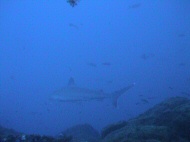 This is a shot of a Whitetip reef shark from a distance. Later in the trip I would get much closer to some of these.
Boiler (San Benedicto)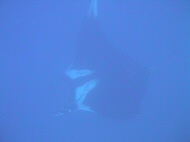 A ghostly Chevron Manta passing far below me.
Pretty much one of my best shots of the trip - too bad he wasn't looking at me.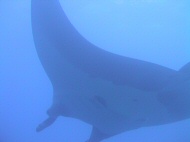 Possibly useful as an ID shot - the patterns on the manta's underside are apparently unique for each manta.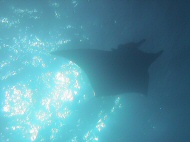 I think it would have been a better shot with the sun in front of the manta rather than behind.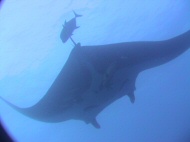 Another possible ID shot. It looks like he's in mid turn.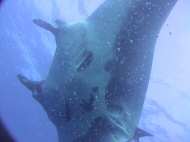 Might have been a great shot if it weren't for all the bubbles. They're probably mine ...