Roca Partida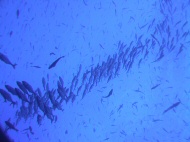 This is a school of Jack - one side of Roca Partida had tons of fish on it. We usually were on the other side though with sharks and mantas.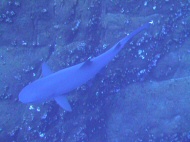 Whitetips hung close to the wall when they were swimming, but seeing them swimming was rare.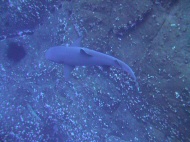 Here's another one. I would say the average length of the Whitetips we saw were six, seven feet at the most.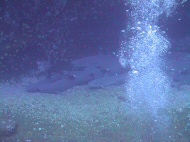 Here's a shot of several Whitetips sleeping. Unlike other sharks, these guys can stop swimming.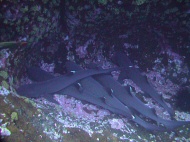 The best way to describe it is like a bunch of puppies sleeping. Except these have sharper teeth.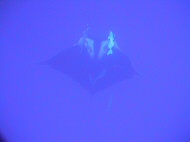 Straight under me - but way under me, a Chevron Manta with its two resident Remora.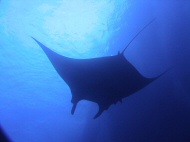 Another passing over me.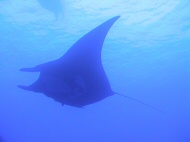 Possibly useful as an ID shot.
I like the curve of the wings on this one.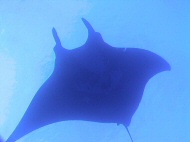 Manta manta manta!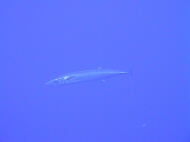 And of course the odd Wahoo. Not quite as mean looking as barracuda.