Lighthouse Wall, Half Moon Cay (LHR)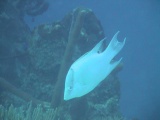 Hogfish.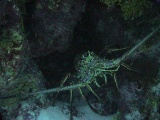 I didn't see as many Lobster as I thought I might ... perhaps they've been fished too much.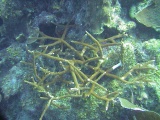 Some Stag Horn Coral.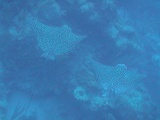 The crowning photo of the trip, if not the best one I took: Spotted Eagle Rays, first time I've seen them in the wild.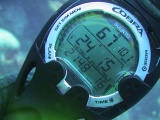 This shows the lengths I went to to get the shot of the eagle rays - down to 101 feet (I'm on my way back up to my buddies at this time).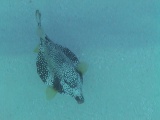 Of the fish we did see, we saw a fair amount of Trunkfish, like this Smooth Trunkfish.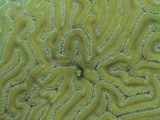 Not my best Blenny shot but I like where he ended up making his home.
Dolphin Pass, Half Moon Cay (Lighthouse)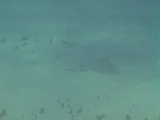 Some Bar Jack had symbiotic relationships with Stingrays like this one; they'd sit behind the Stingray and wait for it to move, uncovering food.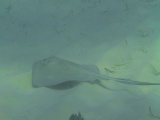 Another shot of the Stingray.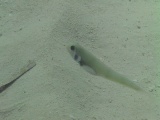 Razor Fish. These guys were fairly cool .. they'd keep an eye on you, and then if you got to close, they'd duck into the sand.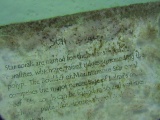 This area of Lighthouse Reef was used for studies, and there are plaques along the reef explaining nearby coral formations.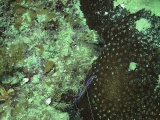 A couple of Pedersen Cleaner Shrimp near a Corkscrew Anemonie.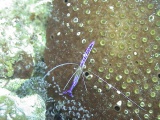 A closeup shot of the larger Pedersen Cleaner Shrimp.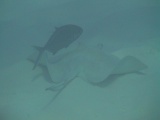 An example of a jack waiting for the Stingray to stir up food.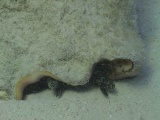 My first shot of Conch (well, the eyes anyway).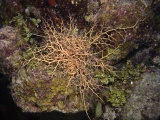 You usually only see these guys like this at night; I think this is a Basket Star.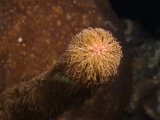 A closeup of the tip of a long branch of soft coral.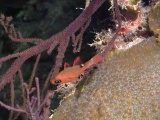 I'm guessing that this is a White Star Cardinalfish, though his star doesn't look white.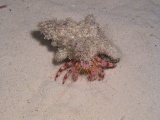 The eyes on the Star-Eye Hermit are pretty cool looking. I took a lot of shots of these guys, but only a couple were clear enough to put up.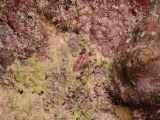 Not a Netted Olive, but something fairly close; this mollusk was moving quite fast, for something that looks like a snail.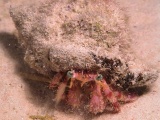 A closer shot of a Star Eye Hermit.