Windjammer Wreck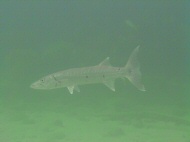 A barracuda.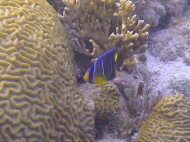 A juvenile blue or queen angel - not sure which.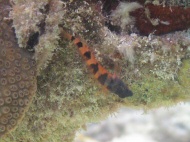 I get my blennies and my gobis mixed up. I think this is a blenny.
1A XXX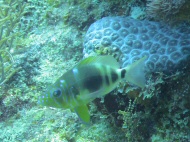 This is a Hamlet - without my ID book handy, I don't know which kind.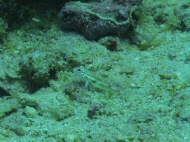 Again, I get my Gobis and Blennies mixed up. But I think this is a Blenny.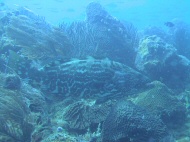 Definitely a Grouper.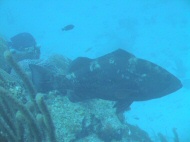 This is a Grouper as well; possibly a Nassau Grouper.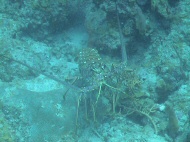 A Spiny Lobster.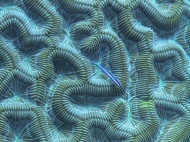 A Neon Gobi - these fish will clean other larger fish.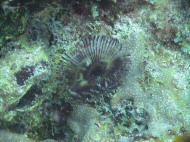 A Split Crown Featherduster.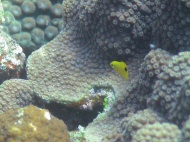 This tiny Damsel was kinda cute - there were quite a few of them out there.