Baja California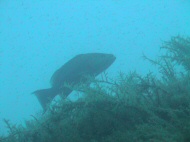 A shot of a Grouper in the distance.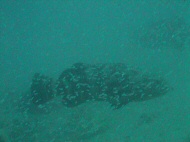 Yes there isn't a lot of light for this shot, but when you realize that that Grouper isn't really that far away and there's a ton of tiny fish between him and me, you understand why there's not a lot of light.
L-Tower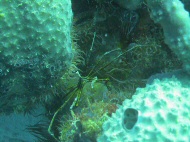 An Arrow Crab.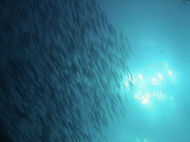 The tower was home to a lot of fish, more than some reef areas I've been on.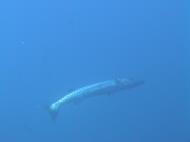 The Barracuda were plenty.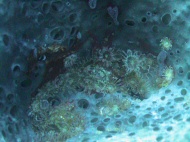 I think this is some kind of Anemonie.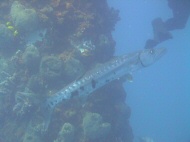 The Barracuda weren't really that shy either.