Gulf Stream Ledges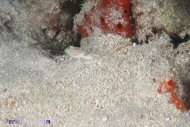 Dash Goby.
Harlequin Bass.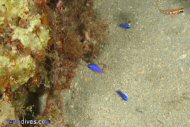 Don't know what the blue guys are, but there's a Glass Goby in the upper right-hand corner.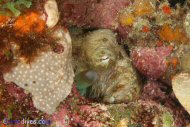 Octopus.
Octopus with no flash, to show you how the colors become muted as you go deeper.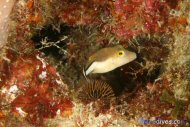 Pufferfish.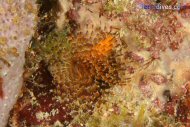 Featherduster.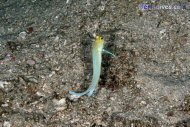 Yellowhead Jawfish. The shots of this guy were processed a bit as they tend to be darker and low in contrast.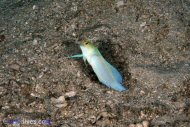 Yellowhead Jawfish.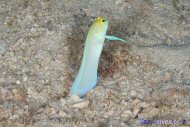 Yellowhead Jawfish.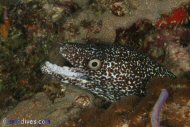 Spotted Moray.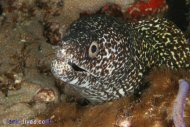 Spotted Moray.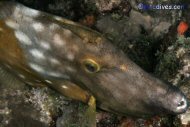 Whitespotted Filefish. Those teeth mean business. Pretty sure the original shot was very low contrast and dark.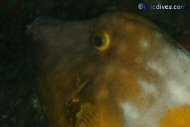 Whitespotted Filefish.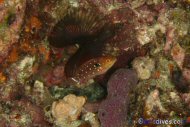 Stoplight Parrotfish - Juvenile.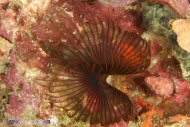 Star Horseshoe Worm.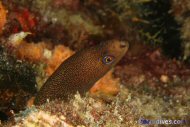 Goldentail Moray.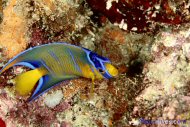 Juvenile Angelfish (Blue, probably). Image was processed because all shots of this guy were very washed out. While the camera didn't indicate any "hot spots" in the shot, it was a high-brightness/low-contrast shot.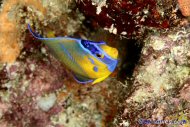 Same as above, I think a Blue Juvenile Angelfish.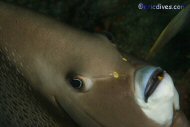 A very friendly Gray Angelfish.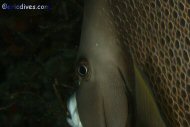 Gray Angelfish.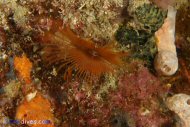 Split Crown Featherduster.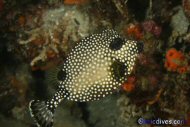 I think it's a Smooth Trunkfish, except that it's missing the honeycomb pattern on its side.
Boynton Ledges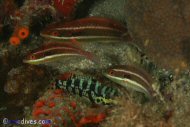 A harlequin Bass around a couple of what may be Juvenile parrotfish.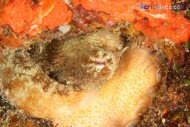 Another octopus.
Arrow Crab.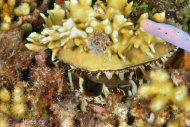 I think this is an Atlantic Thorny-Oyster. You don't usually see the mantle on these guys - they're very protective and clam up the minute they sense a threat.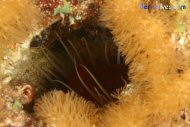 There is either some kind of anemonie or maybe a Rough Fileclam in this hole.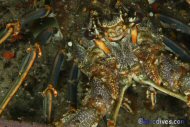 Lobster.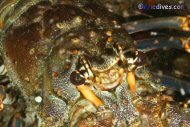 Lobster.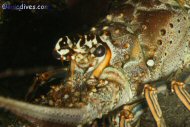 Lobster.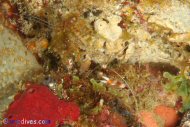 Banded Coral Shrimp.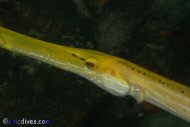 If you get a close up of a Trumpetfish, this is usually what you see ... the eye.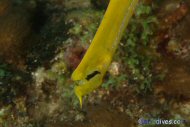 I have yet to catch one feeding - when you see it, you supposedly understand where their name comes from. But I wanted to get a close up shot of the mouth for my visitors.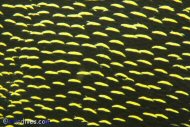 Closeup of a French Angelfish. I didn't have much of a choice in this shot - I just fired the camera, and this is what came out. He was very friendly but not cooperative.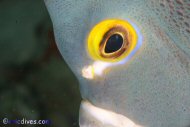 When I managed to get a shot of something more identifiable, he was so close that all I got was his eye.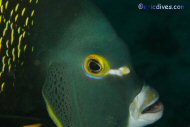 Here's more of the French Angelfish's head.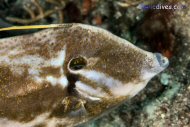 This shot was processed, of course, as it was very dark and low contrast originally. A Filefish of some sort, I think; maybe a Trigger.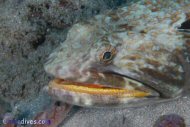 Lizardfish.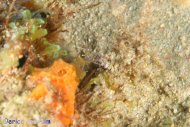 A Petersen Cleaner Shrimp poking his head around the corner.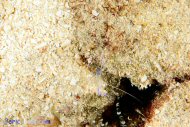 A heavily processed image - very washed out, though no actual hotspots on the photo. Just a lot of light stuff on a white sandy background, you could barely make out the Petersen Cleaner Shrimp that looks like he was eating stuff out of the sand.