Weeki Wachee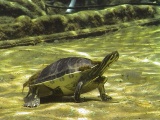 He wasn't moving so he made an easy subject to shoot.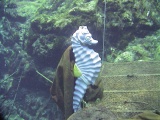 Wow! A Seahorse! Actually, this is one of the props that is used during shows.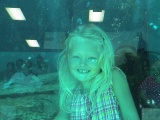 In another decade or so, she'll be on this side of the glass!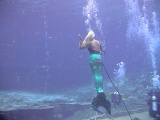 Here is a mermaid working on her steps for one of the shows. Finally, photographic proof that I've been in the water with a mermaid!
This shot makes a great comparison to one of the first pictures I took with my Mx5 - A Tree In The Sun. You may have trouble at first believing that this shot was taken underwater ... and at least 20 feet deep, too.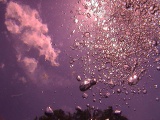 I think the fact that the housing is so big makes taking shots of my own bubbles problematic.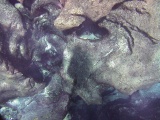 This is a picture of my shadow on the rocks in the crevasse.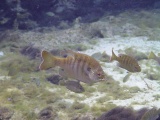 I took this shot, wondering what was it that took a chunk out of his dorsal.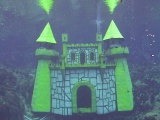 Another shot to compare with one of my first pics - The castle.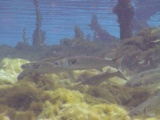 It's hard to get a good shot of the mullet without the zoom ... they tend to be quite skittish.