Pretender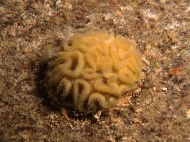 You can see this coral formation ready for feeding.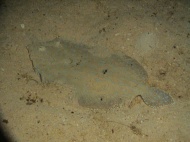 Here's a Flounder I think quite a few people may have missed.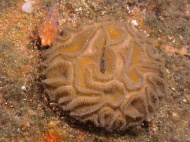 I'm not sure what fish that is there - I'd say he's just sleeping, but for all I know he's that coral's lunch.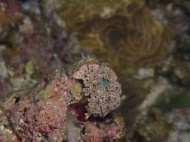 Lettuce Sea Slug.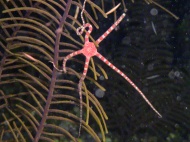 I'm guessing this is a Ruby Brittle Star, just hanging out.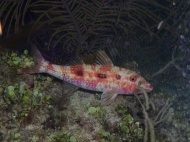 An Inactive Phase Spotted Goatfish.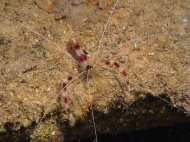 Another Banded Coral Shrimp. I wasn't sure if this shot came out so I took two ...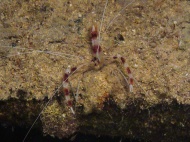 But the Banded Coral Shrimp apparently came out - in both shots.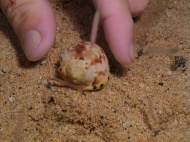 My sister wanted to see if anything was living in this cute little shell. We put it back just in case.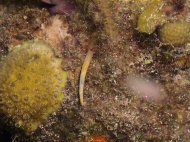 As for this shell, I'm not sure what it belongs to.