Theo's Wreck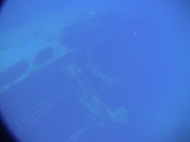 Can't be 100% sure as to which part of the wreck this was.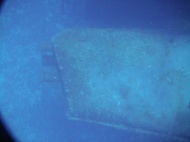 This, however, is very clearly the smoke stack.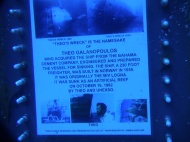 I didn't see this the last time I was down there - a plaque commemorating the 20 year anniversary of the sinking of this wreck.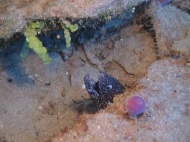 This guy probably lives inside of the wreck. Spotted Eel.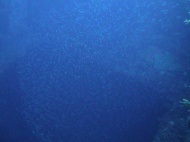 And wrecks seem to attract silversides and other baitfish.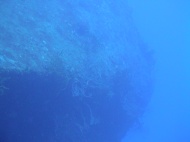 This is a shot of Theo's from the bottom of the bow, looking down the keel (I think).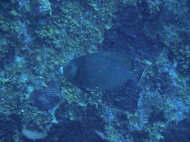 On the bottom of the ship, there was this Gray Angel cruising along.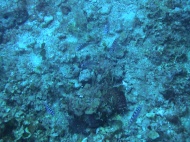 Off the bottom of the wreck, there was a school of what I think were Chalk Bass in some nearby coral.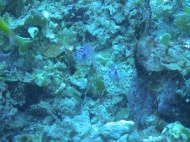 They seemed interested in us somewhat as we passed by.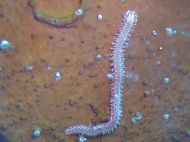 When I first started noticing Fire Worms (like this Bearded Fire Worm) they weren't nearly as big as the ones I'm noticing now.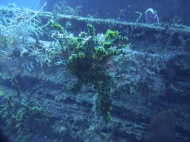 Occasionally I like to take pictures of things from a distance ...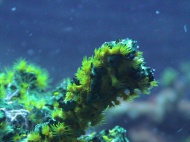 ... and then give you a close up. However, this shot's a little too blurry - had I noticed (or had the time) I should have taken another shot.