Paul was visiting from Australia and diving with Suzuki, so I drove over and dived with them, too.
Diving in the Atlantic Ocean:
Directions from Tampa: I usually head down HW60 to Yeehaw Junction, then take the Turnpike south. I get off of the Turnpike at Lake Worth Road.
Conditions on the day of my visit: Cloudy at first but cleared up later


Personal Notes: The overcast for the first dive made me decide not to take my camera. Too bad too because I'm pretty sure we saw some Scaly-Tailed Mantis. They were pretty small though and weren't coming out of their holes, so it was kinda hard to say anything about them other than they were white and looked like small mantis.

On the second dive we came across a turtle napping under a ledge ... and there are other pictures, too. :)
Pictures!
Probably the last pictures I'll take with the PC110. I've gotten a Canon 30D and a housing for it, so all future shots will likely be with that setup. This also means most likely no more video.
Briney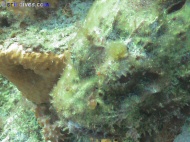 Scorpion Fish.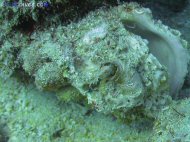 Blenny living in a shell.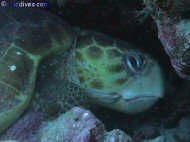 Turtle napping under a ledge.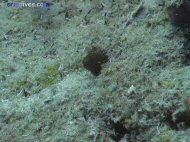 Golden tail eel.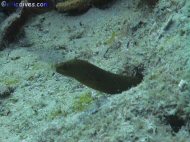 He came out a bit more.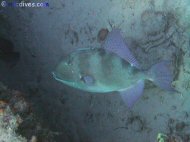 Ocean Triggerfish.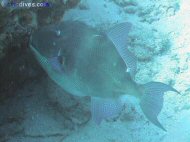 He was pretty big.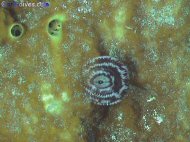 Featherduster.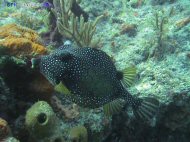 Smooth Trunkfish.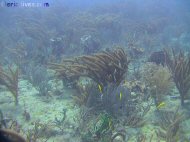 A sea of soft corals.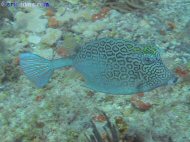 Honeycomb Cowfish.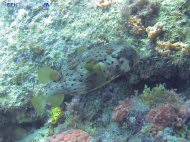 Balloonfish.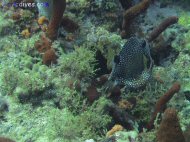 Another Smooth Trunkfish.



Dive data for dives on this day:


| Dive | Site Name | Max Depth | Minutes | Water Temp |
| --- | --- | --- | --- | --- |
| 365 | Gulf Stream Ledges | 66 feet | 63 min. | 79 F |
| 366 | Briney | 69 feet | 76 min. | 79 F |