Anchors Aweigh (St. Kitts)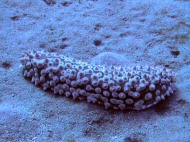 I think this is a Conical Sea Cucumber, but they are supposed to be uncommon.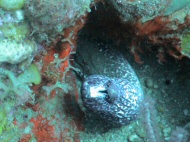 He looks bigger than he is, and he looks closer than he is. And he is not really mad; he is just breathing.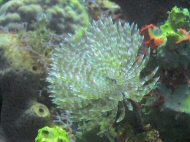 This is a Magnificent Featherduster.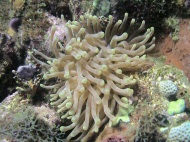 A Giant Anemonie.
Paradise Reef (St. Kitts)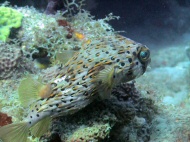 Balloon Fish - these are the ones that blow up when threatened.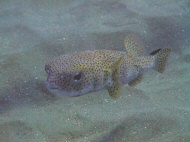 In the same family is this Porcupine Fish. They are usually quite bigger than the Balloon Fish.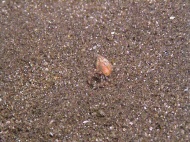 This tiny guy was moving at quite a klik, which is how I spotted him.
An interesting place to take an nap.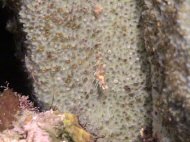 Blurry, I know. But one of the few shots I have of a Red Night Shrimp, which usually dart into a hiding spot when hit with a light.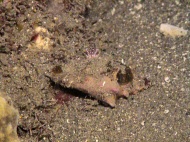 This is the shell that a White Speckled Hermit Crab is using.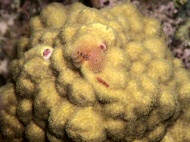 Another Red Night Shrimp. Still blurry.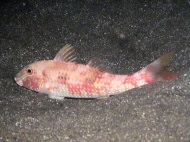 This is a Goatfish, probably inactive phase.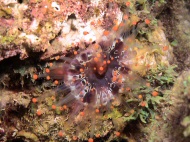 This is called an Orange Ball Corallimorph. During the day they do not look like this, or they are hiding. This one fed off of the bloodworms that were attracted to my light.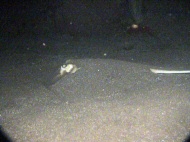 This is a stingray, buried in the sand.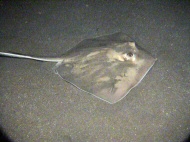 Stingray.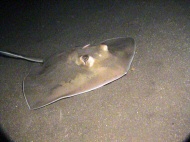 Stingray.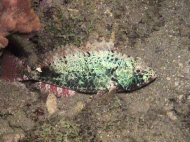 I do not know what fish this is. I think it is a parrot or wrasse of some kind but I could not match it to anything in my ID book.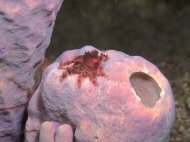 This is almost certainly a decorator crab.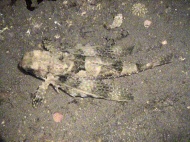 Flying Gunards are a strange mix of beautiful and ugly at the same time.